According to recent studies, 4.5 billion people worldwide suffer from some form of visual impairment. Fortunately, technology has come a long way in helping people manage and improve their eye health. From monitoring vision changes to providing personalized exercises and activities, there are now countless apps and tools available for patients to take control of their eye health. In this article, we'll explore the top 10 eye health apps and tools for patients.
1. Seeing AI: Designed by Microsoft, Seeing AI allows users to use the rear camera on the smartphone to identify and narrate the world around you, turning the daily unseen into an audible experience. The app can identify objects, text, and even people. You can use Seeing AI to complete multiple tasks you're otherwise incapable of doing due to your visual impairment.
Click to download for IOS.
2. EyeXam: EyeXam is the industry-leading mobile application offering fun, easy-to-use and patent-pending, vision screening tests, as well as a GPS-based eye doctor locator with over 28,000 registered eye care providers with more offices, added daily.
You can connect with your local eye doctor and use your iOS device to schedule appointments, send real-time messages, read the office's Yelp reviews, view and claim special offers and promotions, check your individual vision insurance benefits and learn more about your eyes by searching our mobile dictionary.
Click to download for IOS and Android.
3. Be My Eyes: Be My Eyes is a free app that connects blind and low-vision people with sighted volunteers and company representatives for visual assistance through a live video call.
Every day, sighted volunteers and professionals lend their eyes to solve tasks big and small to assist blind and low-vision people lead more independent lives.
Click to download for IOS and Android.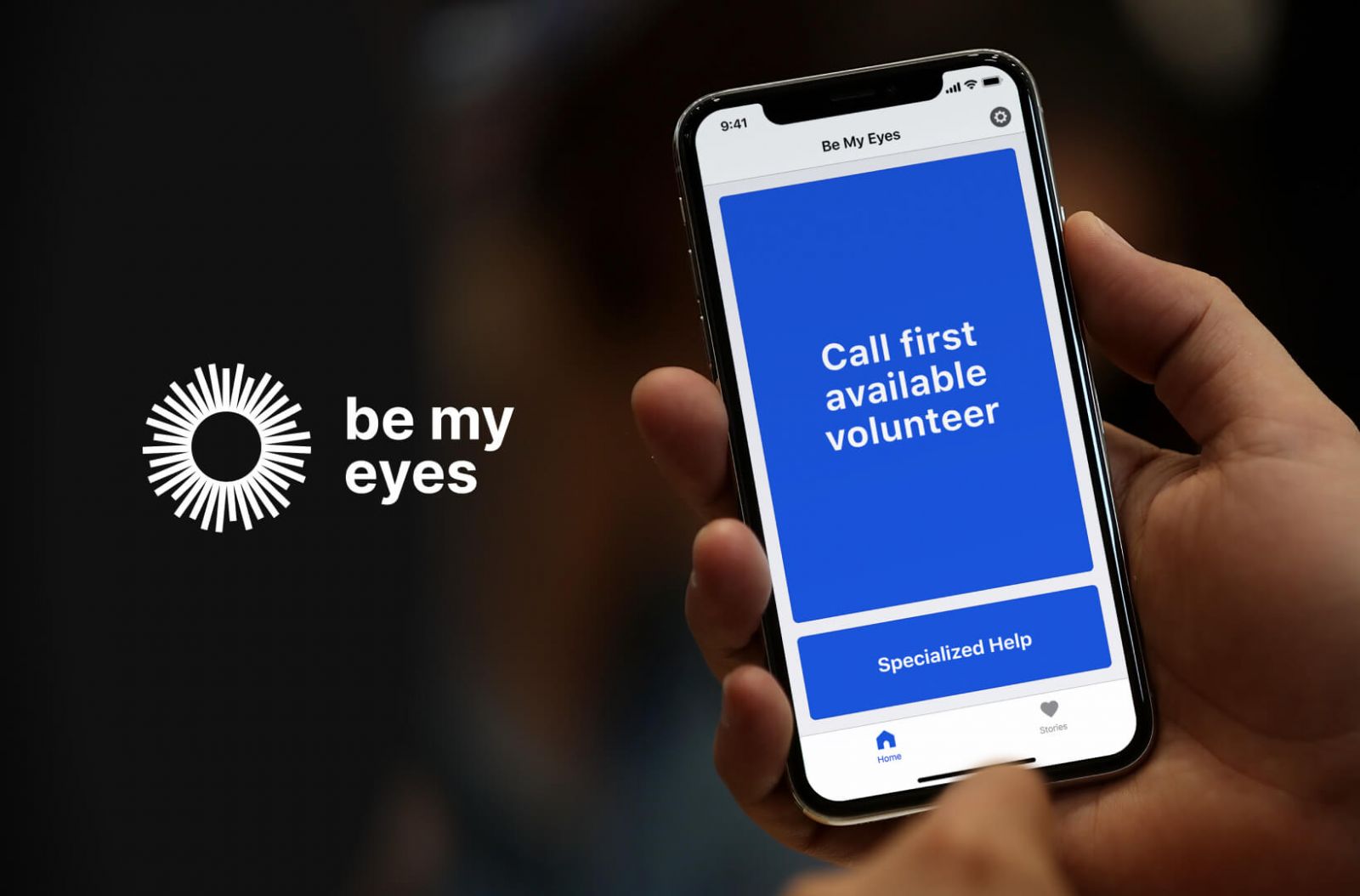 4. Eye Handbook: This app offers a comprehensive reference guide for ophthalmologists, residents, and medical students. It includes over 3,000 images and videos, as well as information on common eye diseases and conditions.
The app also incorporates eye calculators, ocular trauma score, Eye Wiki, peer-to-peer forums, and patient education tools.
Click to download for IOS and Android.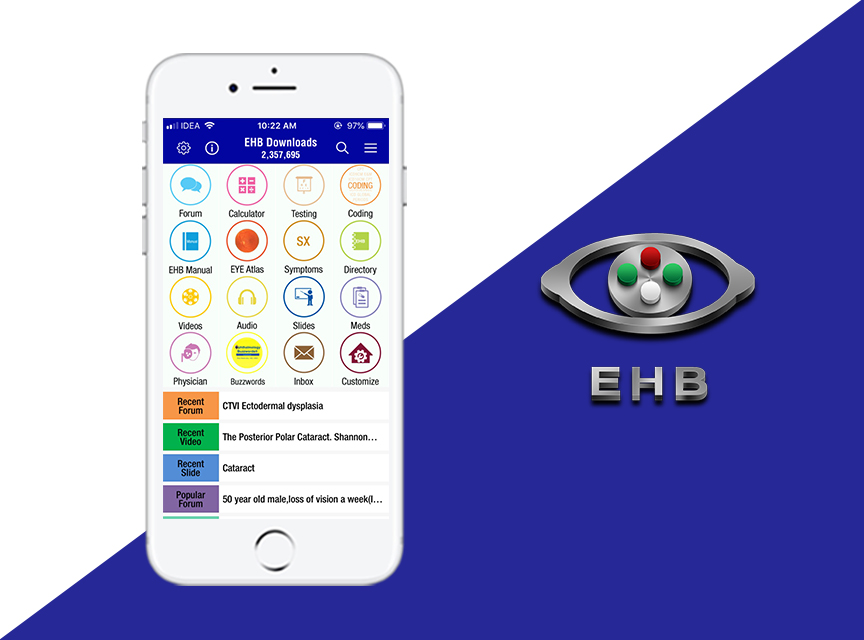 5. Color Blind Pal: This app helps people with color blindness distinguish between colors. It includes color filters and simulations, as well as color blindness tests and educational resources. It also lets people with normal vision see what it's like to be color blind.
Click to download for IOS and Android.
6. OdySight®: OdySight® is a medical software intended for self-evaluation of the following visual parameters: near visual acuity and symptoms such as metamorphopsia and scotoma. The point is to assist with the planning of follow up care between scheduled clinic visits.
OdySight is recommended for patients affected by eye disease requiring regular, close monitoring of vision, such as wet or dry forms of AMD at risk of neovascularization, diabetic retinopathy with or without macular edema, high myopia with risk of neovascularization and other similar, treatable causes of blindness.
Click to download for IOS and Android.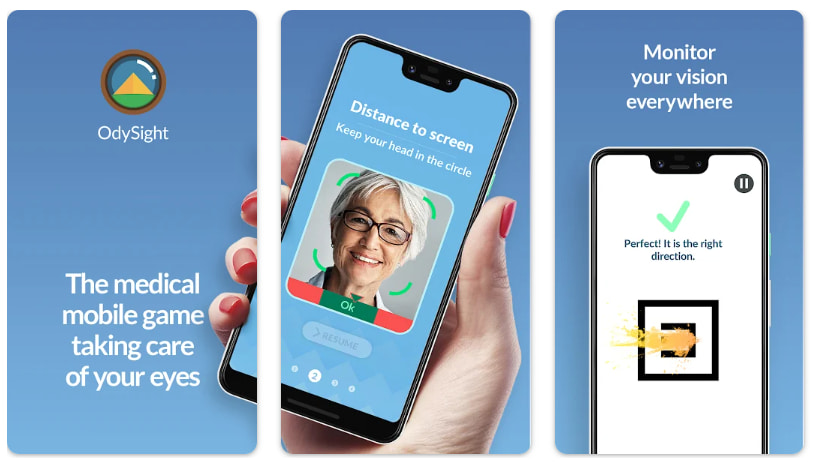 7. VisionUp Eye Exercises: This app offers a self-described eye workout you can do on the couch. It contains 50+ exercises, 7 training plans, 12 tests to track vision improvement, 8 quizzes to check your knowledge on eye health, and adaptive difficulty progression to keep things challenging.
Click to download for Android.
8. Dry Eye Rhythm: Dry Eye Rhythm is a mobile application that you can do dry eye check in 5 minutes using the smartphone. Measurement results can be confirmed with your own eyes, as well as for dry eye research by Juntendo University ophthalmology.
The app leverages the cameras in smartphones to measure users' blink characteristics and determine maximum blink interval (MBI), and also administers Ocular Surface Disease Index (OSDI) questionnaires, which are also a crucial component of DED diagnosis.
Click to download for IOS and Android.
9. Kids Vision Check: Kids Vision Check is a simple way to check your child's vision. Simply by taking a picture through this app, anyone can determine if their child's vision may need to be tested by a professional eye care provider.
While not a diagnostic tool, this app can save time and money by comparing your picture's results to thousands of others. You'll find out quickly how your child's red-eye reflex compares to others, many of whom had vision problems like amblyopia (lazy eye), strabismus, nearsightedness, farsightedness, astigmatism, congenital glaucoma, refractive errors, infections in the eye, and other problems.
Click to download for IOS.
10. Magnifying Glass + Flashlight: Magnifying Glass + Flashlight is a free app for iOS and Android devices that makes reading small text much easier. Using the device's camera, the app displays exactly what it sees on the screen and allows you to zoom in and out by sliding your finger up and down. With this app, people with visual impairments are able to read clearly and easily.
Click to download for IOS and Android.
In conclusion, these top 10 eye health apps and tools provide patients with a variety of options to manage and improve their vision health. From at-home vision tests to personalized exercises and reminders, there is something for everyone. However, it's important to note that these apps should never replace professional medical advice or regular eye exams. Be sure to consult with your eye care provider before using any of these apps or tools to ensure they are safe and effective for your specific needs.