Medical technology has advanced significantly in recent years, providing numerous benefits to patients and healthcare professionals. In the field of ophthalmology, innovative medical devices have been developed that have revolutionized the way eye conditions are diagnosed and treated. Here are the top 10 innovative medical devices in ophthalmology:
1. Optovue Avanti Widefield OCT: This device provides high-resolution images of the retina, optic nerve, and choroid. It helps diagnose and monitor conditions such as glaucoma, macular degeneration, and diabetic retinopathy.
The Avanti Widefield OCT platform provides new information about the structures of the eye. It divides the retina into discrete layers for detailed evaluation, offers vitreous and deep choroidal imaging, and allows you to monitor changes over time.
2. Zeiss IOL Master 700: This device measures the length of the eye, essential for calculating the appropriate intraocular lens (IOL) power for cataract surgery. It uses swept-source optical coherence tomography to provide highly accurate measurements.
The IOLMaster 700 highly optimized scans are completed very swiftly, which is suitable for patients who have difficulty controlling their gaze. The machine is able to obtain precise measurements at a single click of a button, even for a highly active child.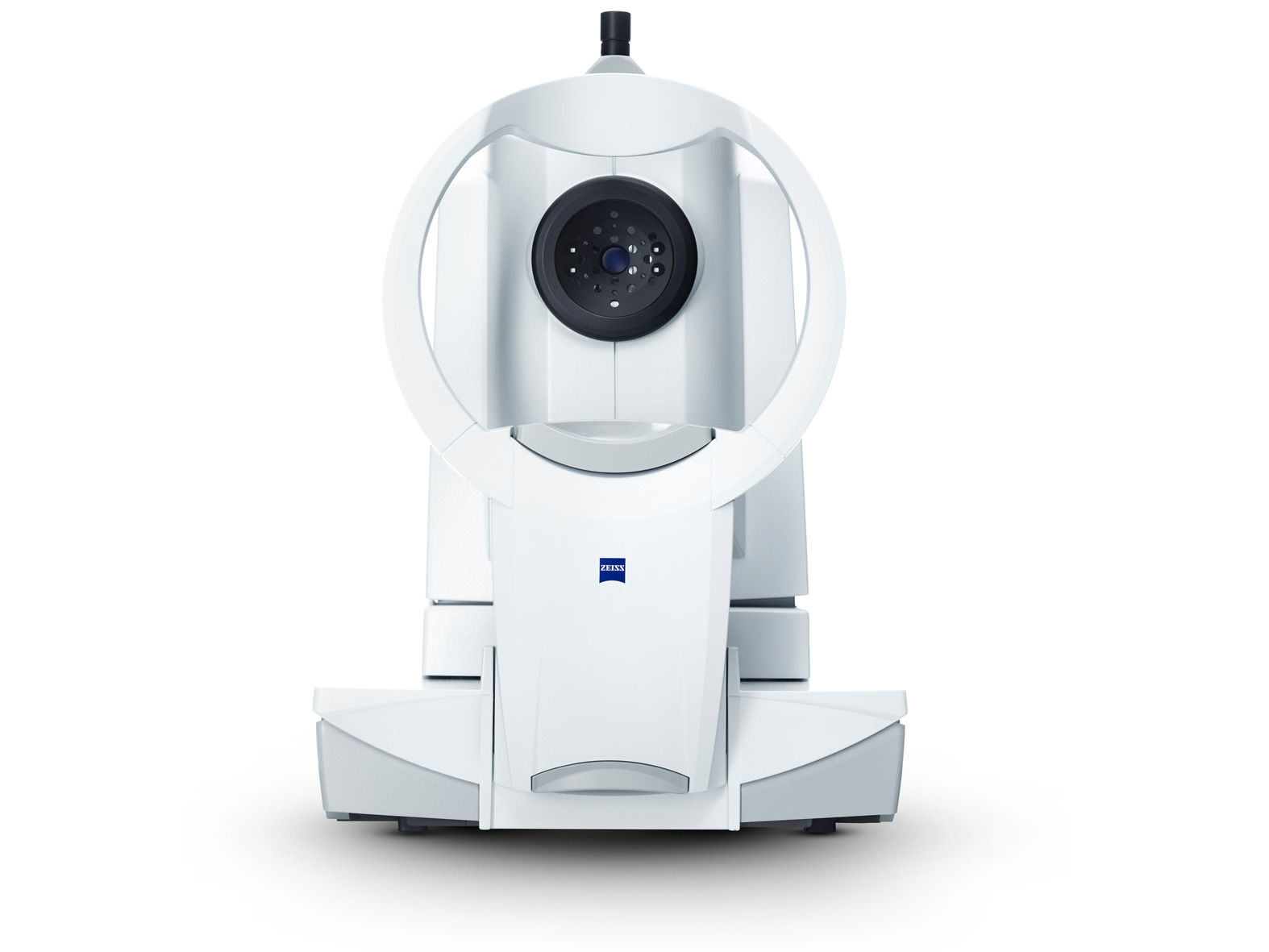 3. Alcon LenSx Femtosecond Laser System: This device is used during cataract surgery to create precise incisions and fragmentation of the lens. It helps reduce surgical time and enhances surgical precision.
The LenSx® Laser may also be used for the creation of corneal flaps in LASIK surgery, or for the creation of pockets or tunnels in the cornea to accommodate the placement of corneal implants.
4. DORC Eva Nexus: EVA NEXUS is combined with market leading technology for superior performance, efficiency and control in retina, cataract and combined surgery.
It introduces multiple innovations in surgical performance and efficiency including SmartIOP that combines with the existing EquiPhaco technology for optimized control in cataract surgery, EVA AVETA a ground-breaking trocar cannula system and EVA INICIO, the first approved micro-injection system.
5. Topcon KR-1W Wavefront Analyzer: The KR-1W is a 5-in-1 instrument that combines aberrometry, topography, keratometry, pupillometry and auto refraction into a single device. It is extremely easy to operate with a fully automated measurement process.
It completes multiple tests without moving the patient with its large touch screen panel and auto-alignment function.
6. Haag-Streit Lenstar LS 900 Biometer: Lenstar provides highly accurate laser optic measurements for every section of the eye −from the cornea to the retina− and is the first optical biometer on the market that can measure the thickness of the crystalline lens.
With its integrated Olsen formula and the optional Toric Planner featuring the Barrett Toric Calculator, Lenstar provides the user with latest technology in IOL prediction for any patient.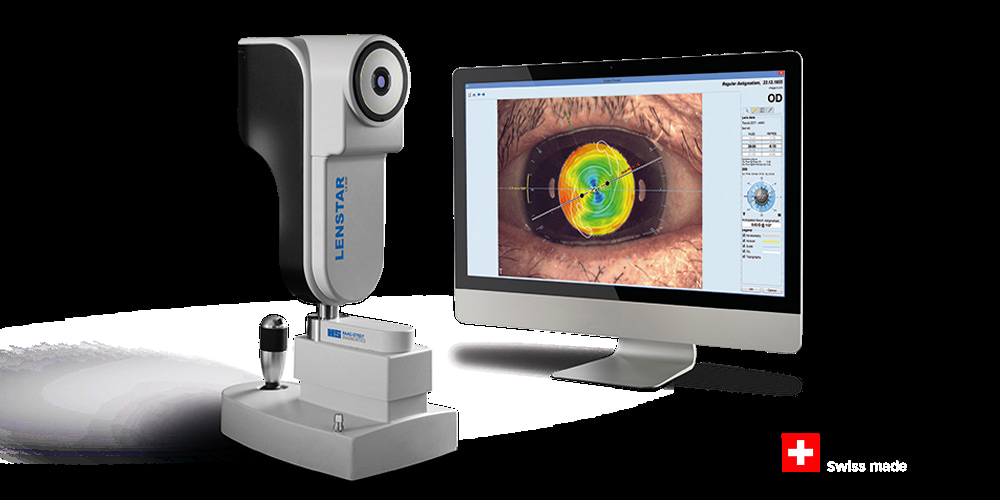 7. Heidelberg Spectralis OCT: The SPECTRALIS® is an ophthalmic imaging platform with an upgradable, modular design. This platform allows clinicians to configure each SPECTRALIS to the specific diagnostic workflow in the practice or clinic.
Multimodal imaging options include: OCT, multiple scanning laser fundus imaging modalities, widefield and ultra-widefield, scanning laser angiography and OCT angiography.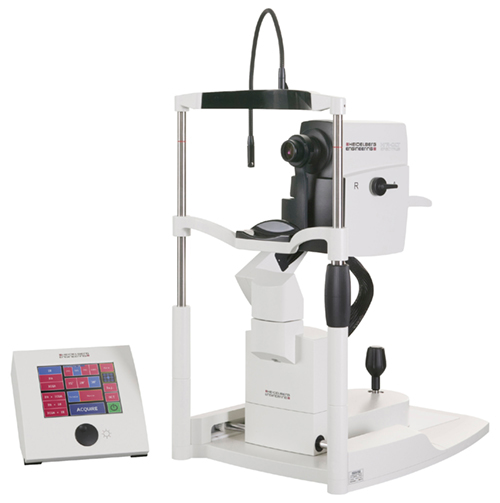 8. Nidek OPD Scan III Aberrometer: The OPD-Scan III is the third generation aberrometer and corneal topographer that is a true refractive workstation for all practitioners.
The versatility incorporated in one compact unit allows clinicians to obtain broad and precise information about the refractive status of the eye enabling comprehensive analysis and assessment, utilizing state-of-the-art data.
9. Ellex Tango Reflex Laser: This device provides four treatment modalities including selective laser trabeculoplast (SLT), posterier membranectomy, capsulotomy, and iridotomy.
Tango Reflex's visualization in both on-axis and offaxis modes, combined with titratable illumination, allows you to accurately visualize floaters and opacities, and to assess their position relative to the lens or retina.
10. Leica M844 F40 Ophthalmic Microscope: The Leica M844 F40 is the advanced surgical microscope for ophthalmology, belongs to the premium class of ophthalmic surgical microscopes and offers optimal solutions particularly for posterior and high-end anterior segment surgery.
Combined with the Leica M844 APO OptiChrome optics and direct halogen illumination, the system offers the best clarity, contrast, and sharp, true anatomical color images at safer low-light levels. The result: a safer linkage between the diagnostic and surgical image.
These innovative medical devices have transformed the field of ophthalmology, providing more precise and efficient diagnosis and treatment of eye conditions. They also contribute to better patient outcomes and quality of life.